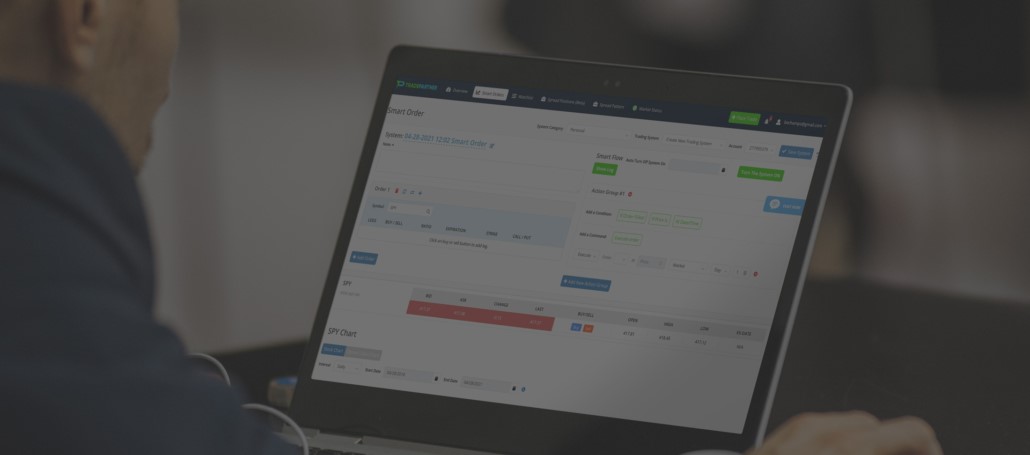 The Only Trading Platform In The
Industry Specifically Designed To
Help You Make More Money,
And Spend Less Time Doing It.
Why TradePartner Is Quickly Becoming The
Industry Standard
Trading Bots continuously monitor even the most complex scenarios allowing INVESTORS to
set their orders on AUTOPILOT and walk away.
No more wasted hours monitoring trading screens.
No more limited order executions that cause missed trades and bad fills!
The Benefits Of These Capabilities Are UNLIMITED And Opens Up Opportunities That Most Investors
And Traders Would Never Have Available To Them Due To Full-Time Work Schedules
TradePartner will watch the markets and various different "conditions" for you, and then place orders when those conditions are met…all with a few clicks of the mouse.
In the option spread example, all you do it place order 1 (my options spread), and then place order number 2 (the profit target exit order) with the condition that it is not actually placed until order 1 is filled.
How would you like the ability to follow my trades through TradePartner (or someone else's trades). When I set up a string of orders in the SmartOrder module, all I have to do is click on "share" and the same exact SmartOrder strategy will show up in your TradePartner. All you have to do is click on "confirm," and those same exact orders will be placed in your account (or you can edit and then click confirm).
Sometimes the bid/ask spread in some equities, options, and option spreads is ridiculous. If you go in at market, you are going to take it on the chin.
Never again. With SmartFills, TradePartner will work the bid/ask spread automatically to make sure you get the best price possible. This feature alone is worth the cost of TradePartner.